The All-in-One Tool for
tracking your schedules
The Owl Schedule Tracker can help you detect problems early, find anomalies, and easily share your schedules with your team
Say Goodbye to hundred-page PDFs
When you need to share your schedule with your team, there's no need generate a hundred-page PDF. Schedule Tracker lets you see your schedule right from your browser, and anyone you give permission can log in and see the schedule too!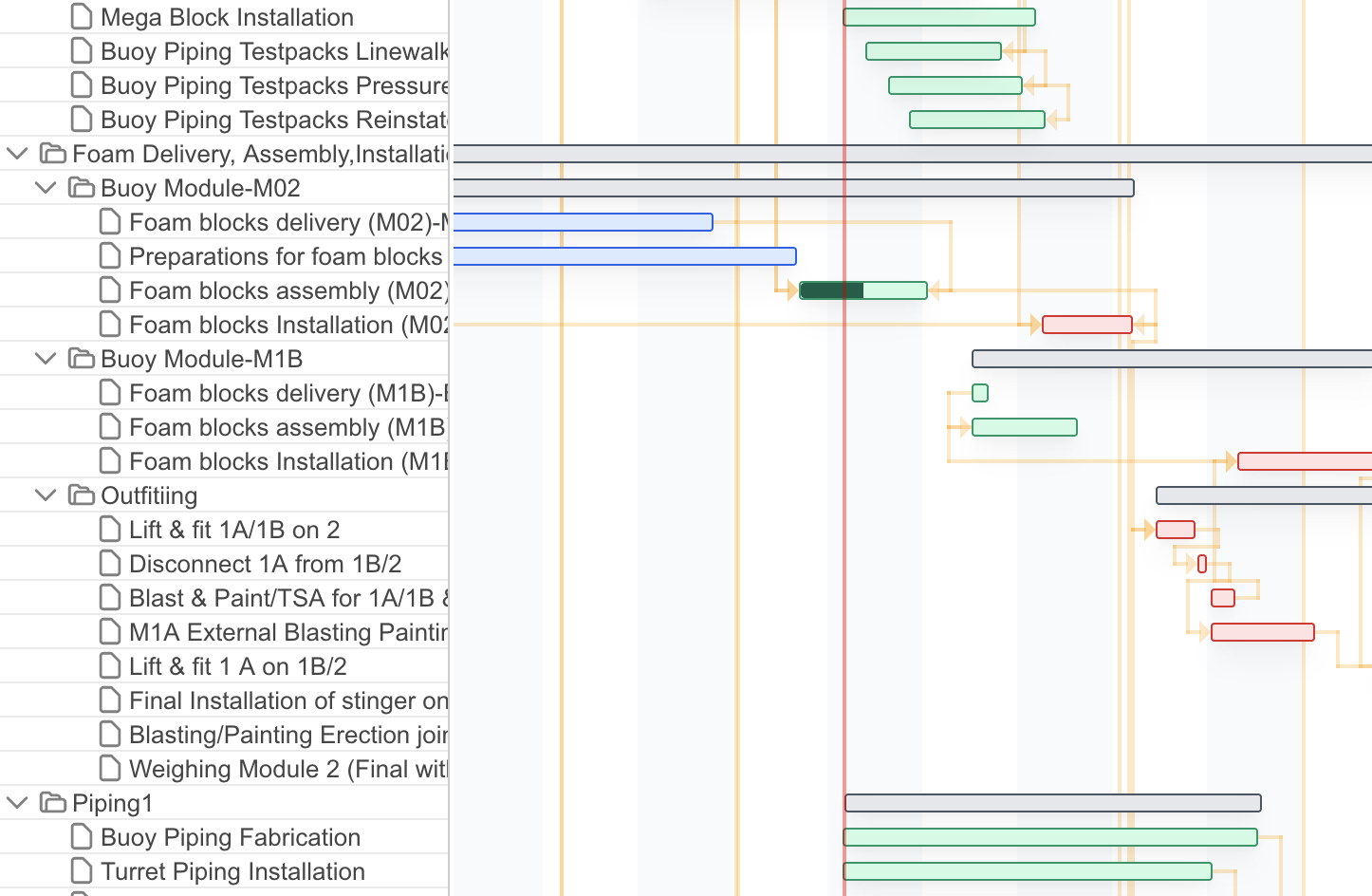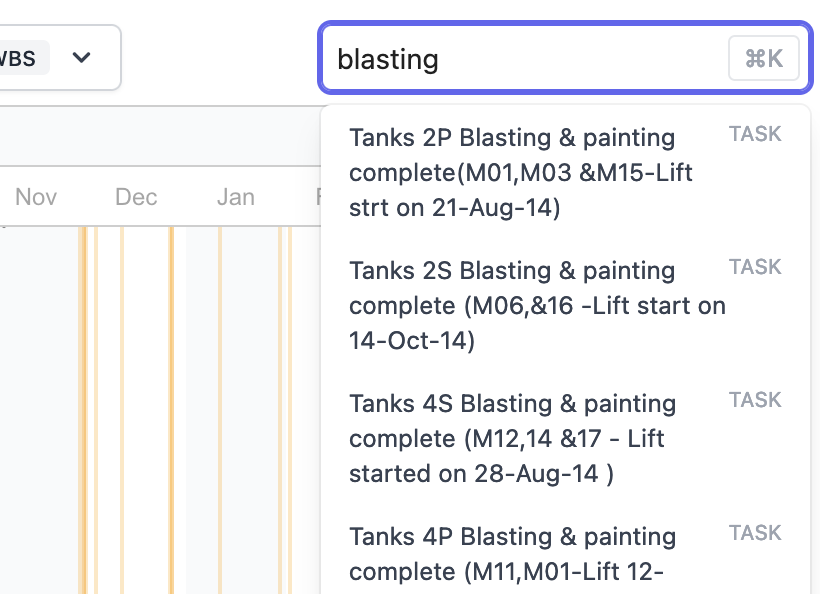 Quickly find what you're looking for
Wading through tens of thousands of tasks can be difficult, but Schedule Tracker makes it easy to find the specific tasks or WBSs you're looking for. Your searches are performed using a sophisticated search engine, so even if you forget exactly what you're looking for, you can usually find it anyway.
A radar system for your schedules
Our advanced analytics will find issues early. You can use it to analyze schedules from your partners and detect anomalies before they become costly.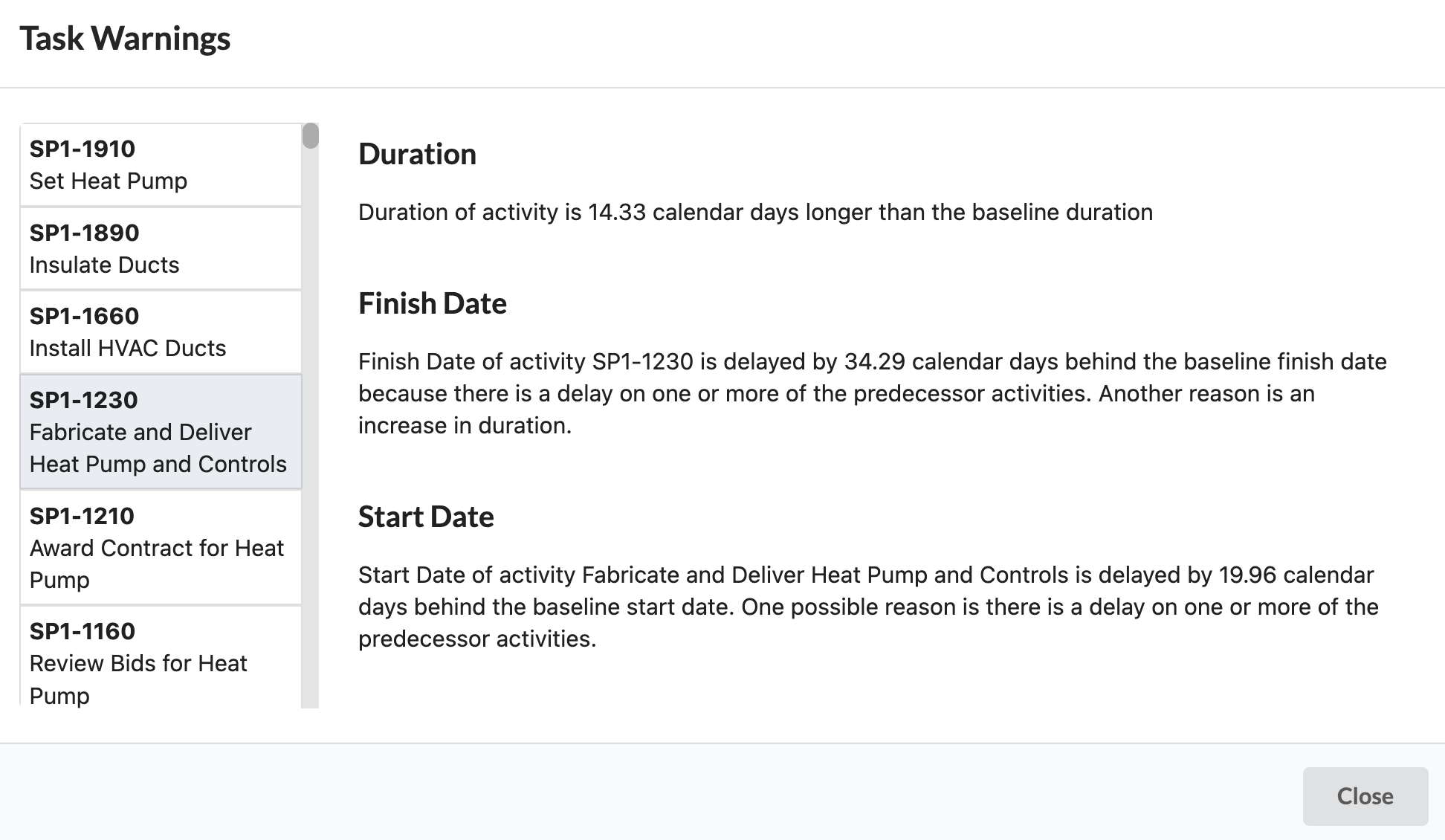 A full range of features
Schedule Tracker was designed to give you the power to track your schedules, from start to finish.
Full view of your data
Schedule Tracker is the only tool on earth that shows you how your project changed, from start to finish
Clean up schedules from partners
Sometimes schedules come in with messy data. Schedule Tracker lets you clean them up before importing
Warnings for red flags
Schedule Tracker shows you red flags for well-known issues before they occur
Designed by Experts
A culmination of many years of experience in the field, Schedule Tracker gives you the insight of a veteran
Ready to get started?
Get in touch or create an account.